Rhodes, 05.11.2022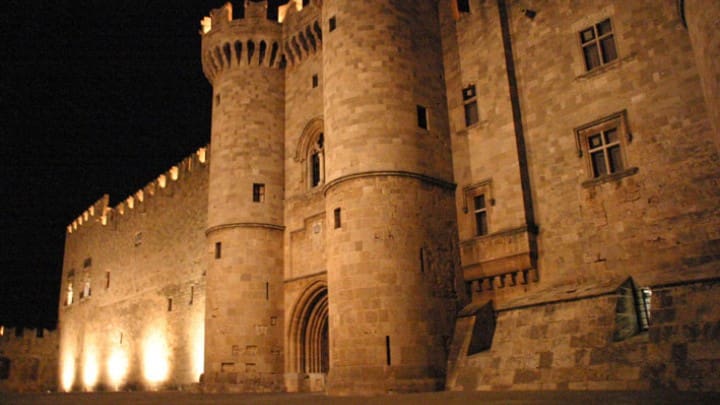 Creating Resilient and Sharing Spaces for Youth in Mediterranean European Economic Area and beyond
A hybrid event taking place online and in Rhodes, Greece.
The aim of the YOUTHShare Colloquium / Mini-Conference is to fuel a wide discussion between renowned scholars, academics and junior researchers from different institutions and backgrounds working in the field of youth (un) employment and studying policies for young NEETs.
The economic crisis of 2008/2009 has increased unemployment and insecurity among young people. The European Union's (EU) response through policy frameworks such as the Youth Guarantee (YG) Action Plan has not yet achieved significant results, especially for the countries of Southern Europe. Somewhat paradoxically, these programs, although designed to counter youth unemployment and precarity, may be contributing to it. Specifically, structural inefficiencies are systematically covered by further labour flexibilisation, which exacerbates precarity, especially amidst recession and crisis.  Moreover, the core/periphery polarization within the EU means that youth policies play out in completely different ways at different places. In this context, background, gender, class, education, identities, and the wider economic environment, are key socio-spatial factors that determine the geographically unequal spread of NEETs across regions.
The mini-conference will seek to address these issues and map the structural and socio-spatial parameters of youth unemployment and precariousness. Furthermore, it will explore the challenges and opportunities for spatially-informed responses of youth to the multiple contemporary crises.
The Open Event is organised with the support of the Ministry of Culture and Sports – Dodecanese Ephorate of Antiquities and is part of the events for the European Year of Youth
 PROGRAMME
 SATURDAY, 5 NOVEMBER 2022 (EET)
09:30-10:00 Welcome. Conference opening
10:00-10.10 Address of the Conference
Dr Stefanos Drakos, Vice-Mayor of Rhodes for Cultural Monuments and Urban Planning
10:10 – 11:00 Keynote
Dr David Farrugia (Newcastle University, Australia)
Senior Lecturer. Member of the Newcastle Youth Studies Network and a sociologist whose work addresses issues of unemployment, labour and labour force identity formation.
11:00-11:15 Coffee break
11:15-12:15 Session A: NEETs entrapped by labour market policies in the European Union (EU)
Chair: Konstantinos Gourzis & Stelios Gialis (University of Aegean)
"NEETs in youthspaces of the EU South: socio-economic drivers and gender divisions in between two crises"
Presenter: Athina Avagianou (University of Aegean)
Respondent: Anne Hege Strand (Fafo Institute)
"NEETs and Youth labour markets in the EU South: deciphering trajectories of resilience in an era of turbulence"
Presenter: Effie Emmanouil (University of Aegean)
Respondent: Konstantinos Boukouvalas (Labour Institute, Conf. of Greek workers)
"Deconstructing the NEET stereotypes; When policies on more education and training cannot be considered as a necessary prerequisite"
Presenter: Carlos Pesquera – Alonso (Catholic University of Murcia)
Respondents: Praxedes Munoz Sanchez (Catholic University of Murcia) & Theodoros Iosifidis (University of Aegean)
12:15-12:30 Discussion, Q&A session
12:30-12:45 Coffee break
 12:45-13:45 Session B: NEETs and youth employment, challenges and policy responses
Chair: Athanasios Kizos (University of Aegean) & Ioannis Pissourios (Neapolis Pafos)
"An EU Youth Employment Policy Overview: Defining the conjuncture"
Presenter: Ioannis Papageorgiou (University of Aegean)
Respondent: Nektaria Marava (NESC Network for Employment and Social Care)
"Being a NEET in the EU South: Challenges and opportunities"
Presenter: Georgios Chatzichristos (Aristotle University of Thessaloniki & University of Aegean)
Respondent: Nikos Kapitsinis (University of Copenhagen)
"Addressing Youth Unemployment and Inactivity in Regions under Energy Transition: Critical aspects and policy responses"
Presenter: Vasiliki Krommyda (National Technical University of Athens)
Respondent: Konstantinos Gourzis (University of Aegean)
13:45-14:00 Discussion, Q&A session
14:00 Conference closure
The YOUTHShare Conference Scientific and Organizing Committee:
Athina Avagianou, Giorgos Chatzichristos, Effie Emmanouil and Stelios Gialis
 Presenters – Discussants
Carlos Pesquera – Alonso: PhD candidate, Catholic University of Murcia. Early-stage researcher of YOUTHshare project
Athina Avagianou: PhD candidate, University of the Aegean. Early-stage researcher of the YOUTHshare project
Konstantinos Boukouvalas: Researcher, Labour Institute, General Confederation of Greek Workers
Dr. Georgios Chatzichristos: Adjunct lecturer, Department of Political Sciences, Aristotle University of Thessaloniki. Post-doctoral research of the YOUTHshare project
Effie Emmanouil: PhD candidate, University of the Aegean. Early-stage researcher for the YOUTHshare project
Dr David Farrugia: Professor, Newcastle University, Australia
Dr. Stelios Gialis:  Associate Professor, Labour Geography Research Lab, University of the Aegean, Greece. Principal Investigator of the YOUTHShare Project
Dr. Konstantinos Gourzis: Adjunct lecturer, University of the Aegean. Post-doctoral research of the e-ResLab Aegean-Observatory of Technologies & Analyses for employment and Resilience in Euro-Med area
Dr. Theodoros Iosifidis: Professor, University of the Aegean
Dr. Nikos Kapitsinis: Assistant Professor, University of Copenhagen
Dr. Athanasios Kizos: Professor, Rural Geography Research Lab, University of the Aegean. Head of the Geography Department
Vasiliki Krommyda: PhD candidate, School of Surveying and Geoinformatics Engineering, National Technical University of Athens
Nektaria Marava: Researcher, Network of Employment and Social Care
Dr. Ioannis Papageorgiou: Adjunct lecturer, University of the Aegean. Communication manager of the YOUTHShare project
Dr. Ioannis Pissourios: Associate Professor, Neapolis University Pafos
Dr. Praxedes Munoz Sanchez: Lecturer, Catholic University of Murcia
Dr. Anne Hege Strand: Researcher, Fafo Institute, Norway
Join  YOUTHShare's Conference Zoom Meeting
https://aegean-gr.zoom.us/j/92026031689?pwd=WkZWQTZhdkJqTERwNzhNckNXSThYQT09


Meeting ID: 920 2603 1689, Passcode: 665671, Join by SIP
92026031689@zoomcrc.com