Rhodes, 04.11.2022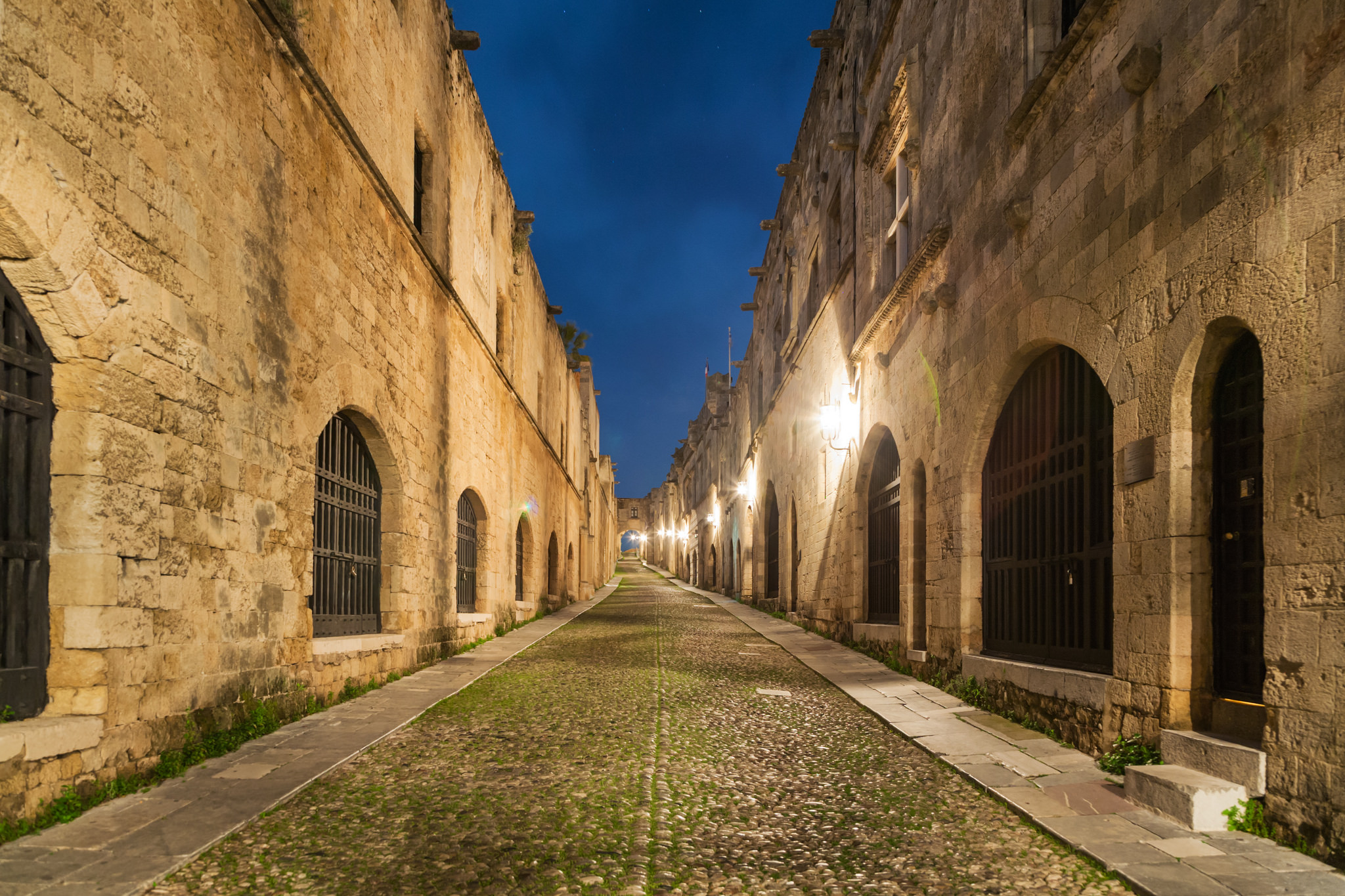 Four Years of Research and Social Intervention for young NEETs in
the Mediterranean European Economic Area
A hybrid event taking place online and in Rhodes, Greece.
November 2022 marks four years into the implementation of the research project YOUTHShare. After years of combined and intensive research, analysis and social intervention, the project reaches a turning point in which it highlights the best practices and furthers their implementation. The aim of the Open Event is twofold; i) to invite other projects and policymakers to assess the results of the project, and, most importantly, to discuss its successes and shortcomings and ii) to critically reflect upon what more needs to be done against youth unemployment and disengagement.
During those years YOUTHShare implemented a multi-scalar methodology and tested the effectiveness of close cooperation between the Transnational Research Network and the agile Transnational Employment Centre in bringing about new knowledge and support to young NEETs (Not in Employment Education or Training). The Open Event will be an attempt to ascertain the validity of the project's achievements and examine that achievements' potential for scalability.
In order to present a comparative assessment and create further synergies, other projects funded by Iceland, Liechtenstein and Norway through the EEA and Norway Grants Fund for Youth Employment are invited. The representatives of these projects along with scholars and staff from the Labour Geography Research Lab, Department of Geography, University of the Aegean will offer new insights and tested suggestions on how to reduce the NEET rates in regions of the EU South and beyond.
The Open Event is organised with the support of the Ministry of Culture and Sports – Dodecanese Ephorate of Antiquities and is part of the events for the European Year of Youth
PROGRAMME
FRIDAY, 4 NOVEMBER 2022 (EET)
15:30-16:00 Opening of the Open Event
16.00 – 16.20 Open Event Addresses
| | |
| --- | --- |
| Mr Konstantinos Taraslias | Vice Mayor of Rhodes for Communication, Press and Etiquette |
| Pr. Elena Theodoropoulou | Vice Rector of the University of the Aegean for Academic Affairs and Students' Welfare |
| Pr. Ioannis Seimenis | Dean of the School of Humanities of the University of the Aegean |
| Mr Kostas Boukouvalas | Researcher, Labour Institute of the Workers' General Confederation of Greece |
| Ms Ioanna Lytrivi | Managing Director, National Organisation for the Certification of Qualifications & Vocational Guidance |
| Mr Gian Luca Bombarda | Director of the Funding Operator of the EEA and Norway Grants Fund for Youth Employment |
16.20 – 17.20 Session A: YOUTHShare: A Place for Youth in Mediterranean EEA. Resilient and sharing economies for NEETs
Chair:  Stelios Gialis (University of the Aegean)
– 'Τhe YOUTHShare project'
Nektaria Marava (Network for Employment and Social Care)
Anne Hege Strand (Fafo Institute)
– 'The Role of the Transnational Employment Centre'
'The Key Account Managers as focal point: From NEET training to internships'    Nicola Vita

(former local manager GAL La Cittadella del Sapere)
'NEETs identification: Challenges and solutions'
Claudia Caggiano

(GAL La Cittadella del Sapere, Italy)
– 'Training NEETs: A skills multiplier'
'The Training Material'
Ioannis Pissourios (

Neapolis University Pafos, Cyprus

)
'The e-learning platform'
Markella Papanicolaou

(CARDET, Cyprus)
– 'Facilitating Entrepreneurial Aspirations'
'The Mentoring Scheme'
Francesco Paolo di Ginosa

&

Constantino Kounas

(ARLAB, Italy)
'The Networking Platform'
Markella Papanicolaou

(CARDET, Cyprus)
17:20 – 17:30 Discussion, Q&A session
17:30 – 17:45 Coffee break
 17:45 – 18.45 Session B: Social Innovation and the Fund for Youth Employment Projects
Chair: Ioannis Papageorgiou (University of the Aegean)
– 'Cowork4YOUTH: Collaborative and Sharing Workspaces. Policies for Youth in
Peripheral EEA Regions'
Savvas Alexandros Pavlidis (Rhodes Centre for History and Social Research) & Aggeliki Demertzi (UEHR)
– 'YES!: Young Entrepreneurs Succeed'
Yorgos Alexopoulos (Agricultural University of Athens) & Eleni Bletsa (Development Agency of Karditsa)
– 'e-ResLab Aegean: Observatory of Geo-spatial Technologies and Analyses for Employment and Resilience in Med EEA area'
George Sykas (University of the Aegean)
–  'WebGIS-based observatories as a tool for enhancing youth employment in high-skilled sectors: The case of the 'e-ResLab Aegean''
Anna Saroukou (University of the Aegean, Greek representative at the EEA and Norway Grants Youth Forum 2022)
 18:45 – 19:00 Discussion, Q&A session
19:00 Open Event Closure
Presenters- Contributors
Dr. Yorgos Alexopoulos: Researcher, Agricultural University of Athens
Eleni Bletsa: Coordinator, Implementation Department of the Development Agency of Karditsa, Greece
Claudia Caggiano: Key Account Manager, Italian Branch of the YOUTHShare Transnational Employment Centre
Aggeliki Demertzi: General Coordinator Cowork4YOUTH, Institute of Urban Environment and Human Resources, Panteion University
Dr. Stelios Gialis:  Associate Professor, University of the Aegean, Greece. Principal Investigator of the YOUTHShare Project
Francesco Paolo di Ginosa: Director, Agenzia Regionale Lavoro e Apprendimento Basiicata
Dr. Anne Hege Strand: Researcher, Fafo Institute
Constantino Kounas: Local Manager, ARLAB
Nektaria Marava: Researcher – Career Counsellor, Network of Employment and Social Care
Dr Ioannis Papageorgiou: Communication Manager YOUTHShare, University of the Aegean
Markella Papanicolaou: Local Manager, CARDET
Savvas Alexandros Pavlidis: Communication Manager Cowork4YOUTH, Rhodes Centre for History and Social Research
Dr. Ioannis Pissourios: Associate Professor, Neapolis University Pafos
Anna Saroukou: Assistant Researcher, University of the Aegean
George Sykas: PhD Candidate, University of the Aegean
Nicola Vita: former Local Manager, GAL La Cittadella del Sapere
Join YOUTHShare's Open Event Zoom Meeting
https://aegean-gr.zoom.us/j/97475015358?pwd=Y3hSV2kxTnNTdzBHL21udWlURzlaQT09

Meeting ID: 974 7501 5358, Passcode: 875440, Join by SIP
97475015358@zoomcrc.com